BLAIR SONNICHSEN LEADS WinnipegREALTORS® IN 2017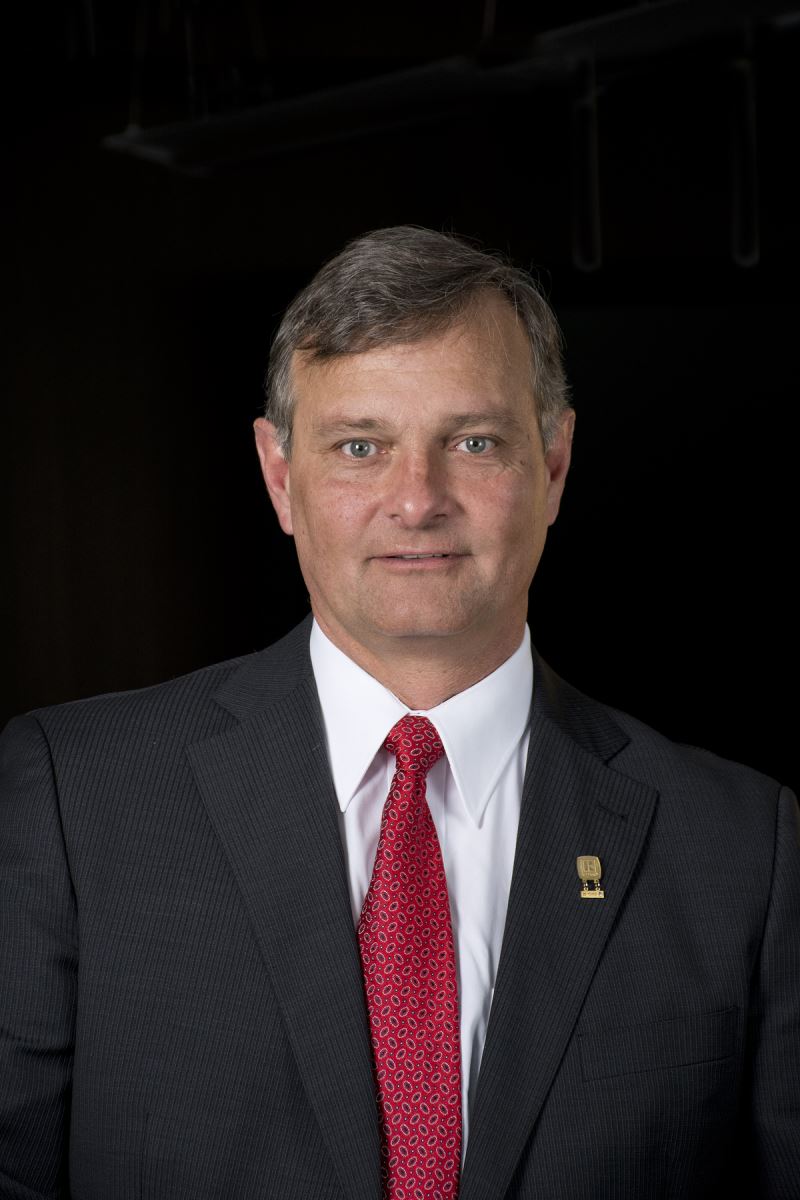 WINNIPEG - WinnipegREALTORS® is proud to welcome and announce Blair Sonnichsen as its 2017 President. He becomes WinnipegREALTORS®' 114th President and will lead its over 1,850 member strong industry association this year.
"I am excited about the opportunity to share insightful information on the progress of our local real estate market which encompasses Winnipeg and the surrounding rural municipalities," said Sonnichsen. "We are coming off our best year ever in terms of MLS® sales and dollar volume. We are committed to providing our members with the best resources possible to help buyers and sellers have a successful outcome in 2017."
Blair Sonnichsen has made real estate his life calling as he started his career at the age of 19 as a licensed salesperson. Realizing early on this was the path he was set on, he acquired his broker education in 1986. From there Sonnichsen has never looked back. He has experienced a rich and diverse real estate background working for and with national and local real estate companies.
He presently is a sales associate with Royal LePage Dynamic, an over 100 REALTOR® Royal LePage franchise office on Corydon Avenue.
"I am proud to say that my family's business of over 56 years, by association, has contributed to my real estate success, "said Sonnichsen. "Sonnichsen Transportation was well known in the Headingley/St. James/ Charleswood area as reliable, honest, hard -working and for providing a dependable service. I strive to live up to the reputation and standard of excellence established by my family's company."
A huge beneficiary of Sonnichsens' work ethic has been WinnipegREALTORS®. He has spent many years volunteering at the REALTOR® association by serving on and chairing numerous committees. It includes two director terms and his more recent ascendancy through the executive to become WinnipegREALTORS® 2017 president.
With most active and busy people volunteering does not stop at work-related endeavours. Sonnichsen has also made coaching a big part of his life as he has coached several levels of boys' hockey and Provincial A girls' softball.
Sonnichsen says, "Giving back to the community is essential for local programs and the development of our youth." "To be able to have a positive impact on a child's life and offer words of encouragement or nudge them along with their life decisions is a real privilege."
As a coach, Sonnichsen is well aware of how important the team concept is in terms of achieving results. He looks forward to working very closely with 11 other directors on WinnipegREALTORS® board of directors to execute an ambitious strategic plan.
"My goal is to bring a very focused approach to the tasks at hand," said Sonnichsen. "Words such as effective, credible, transparent, prescient, courageous and balanced will be important in my leadership approach."
Sonnichsen is complemented by 11 other directors.
Chris Dudeck, President-Elect Coldwell Banker Preferred Real Estate
Ken Clark, Treasurer ACT Realty
Stewart Elston, Past-President ACT Realty
Jennifer Berthelette, SDEC Chair Cornerstone Properties Inc.
Tony Rinella, SDEC Chair-Elect Ethos Realty Inc.
Trevor Clay, Commercial Division Chair Capital Commercial Real Estate Services
Dana Downey Royal LePage Dynamic Real Estate
Dennis Lozinski Century 21 Advanced Realty
Rena Prefontaine Century21Carrie.com
Catherine Schellenberg RE/MAX professionals
Liz Taylor Royal LePage Prime Real Estate
Sonnichsen looks forward to meeting members this month at WinnipegREALTORS® annual forecast breakfast on January 18 th at Canad Inns Polo Park. This major kick-off event for 2017 affords him the opportunity to share some of his plans and expectations of what promises to be another solid year of real estate sales activity for WinnipegREALTORS®.
Established in 1903, WinnipegREALTORS® is a professional association representing over 1,850 real estate brokers, salespeople, appraisers, and financial members active in the Greater Winnipeg Area real estate market. Its REALTOR® members adhere to a strict code of ethics and share a state-of-the-art Multiple Listing Service® (MLS®) designed exclusively for REALTORS®. WinnipegREALTORS® serves its members by promoting the benefits of an organized real estate profession. REALTOR®, MLS® and Multiple Listing Service® are trademarks owned and controlled by The Canadian Real Estate Association and are used under licence.
For further information, contact Peter Squire at (204) 786-8854.