RECORD YEAR FOR MLS® SALES IN 2016 - Sales Surpass the Previous 2007 Record Total of 13,079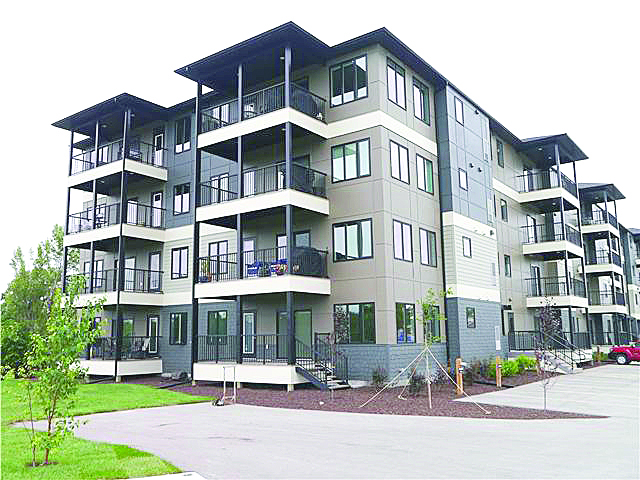 WINNIPEG - With time to spare and a number of December sales still to come before year end, WinnipegREALTORS® this week recorded its 13,080 MLS® sale. It breaks the previous all-time sales record set in 2007 of 13,079 sales.
The actual unit to supplant WinnipegREALTORS® nine-year previous sales record is a new 2 bedroom 1,351 sq. ft. apartment style condominium unit at Riverstone Terrace Condominiums in South St. Vital. It is nestled along the Red River with a balcony which takes full advantage of a southwest exposure of the river. It sold for $362,900.
This sales dollar amount adds to the $3.6 billion worth of transactions put through WinnipegREALTORS® MLS® up until the end of November. A new annual dollar volume record was already established in November when the 2015 total of just over $3.5 billion was eclipsed.
"We indicated earlier in the year a number of positive factors were setting up well to generate strong sales activity through our MLS® this year," said Stewart Elston, president of WinnipegREALTORS®. "Though until we get through the most active second quarter of real estate sales activity, it is hard to be so bold to predict toppling a nine year record."
Elston added, "As for the actual MLS® unit which took us over the top, I am not entirely surprised as we have in the last few years seen a marked increase in new condominium projects which our REALTORS® are actively representing and marketing."
"First, I am delighted to see our network of REALTORS® has worked hard this year to help and provide thousands of buyers and sellers with their expertise and services through our MLS®," said listing agent Tod Niblock. "I am also proud to say BPAR Ventures LTD., the developer of Riverstone Estates Condominiums, and I, are very pleased that the well-appointed condominium unit we marketed on MLS® is the one to break WinnipegREALTORS® long-standing sales record."
Selling agent Sean Kirady said, "I agree with REALTOR® Niblock and will be glad to pass on to my buyer that their purchase of this new condominium is a record-breaker sale. "More important to her is getting a condominium she will truly appreciate and enjoy for years to come."
Established in 1903, WinnipegREALTORS® is a professional association representing just over 1,800 real estate brokers, salespeople, appraisers, and financial members active in the Greater Winnipeg Area real estate market. Its REALTOR® members adhere to a strict code of ethics and share a state-of-the-art Multiple Listing Service® (MLS®) designed exclusively for REALTORS®. WinnipegREALTORS® serves its members by promoting the benefits of an organized real estate profession. REALTOR®, MLS® and Multiple Listing Service® are trademarks owned and controlled by The Canadian Real Estate Association and are used under licence.
For further information, contact Peter Squire at (204) 786-8854.