With less than two weeks to go, WinnipegREALTORS® is urging its 1600 members and the public to ask candidates running in the October 4th provincial election where they stand on the land transfer tax.
President Ralph Fyfe is on the airwaves with the following message.
Since it was first introduced in 1987, the land transfer tax has been a convenient source of additional income for the province... and an increasingly inconvenient cost for homebuyers!
Manitoba now has the highest land transfer tax rate in the country... the impact is ten times what it once was …and since the tax must be paid before a title is transferred, it's become an increasingly unreasonable burden for people buying a home.
Ask your candidates where they stand on this tax grab.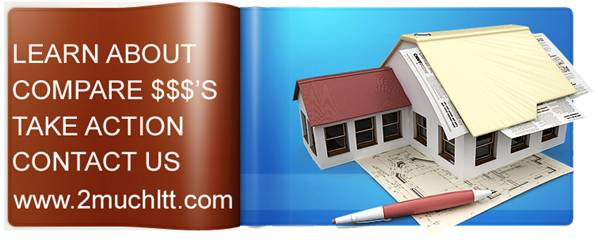 Moreover, if you click on the image below it will take you to a number of comparables showing just how much more a homebuyer pays now in land transfer taxes for the same home purchased in 1987. One excellent example is a home built in 1904 in St. Boniface that sold for $75,500 in 1987 and $266,000 in 2010. The land transfer tax increased 1305 per cent from $227.50 in 1987 to $2648.00 in 2010. While at this site, check out some of the comments of the home buyers. Leaving the tax "as is", is the furthest thing from their minds.
It is now quite evident that the land transfer tax needs to be adjusted so it is more revenue-neutral as originally intended. At minimum, WinnipegREALTORS® is asking the main political parties to commit to an examination and open public review of its original intent, purpose and impact as part of the 2012 budget process. 2012 will mark 25 years of no changes, aside from increasing the highest land transfer tax rate threshold of 1.5 per cent to 2 per cent in 2004 for any amount over $200,000. Manitoba home buyers deserve to have a say.
IT'S TIME FOR A CHANGE!
Established in 1903, WinnipegREALTORS® is a professional association representing over 1,600 real estate brokers, salespeople, appraisers, and financial members active in the Greater Winnipeg Area real estate market. Its REALTOR® members adhere to a strict code of ethics and share a state-of-the-art Multiple Listing Service® (MLS®) designed exclusively for REALTORS®. WinnipegREALTORS® serves its members by promoting the benefits of an organized real estate profession. REALTOR®, MLS® and Multiple Listing Service® are trademarks owned and controlled by the Canadian Real Estate Association and are used under licence.
For further information, contact Peter Squire at 786-8854.